My work at 'Common or Garden Theologian' is generally presented in the genre and format of magazine articles, which aims to combine storytelling, scientific analysis and theological reflection in a lively manner. I hope therefore that I have avoided the constraints of academic language which makes for rather dry reading. Implicitly, if not explicitly, we are doing boundary work between science and theology, where everything is connected, though with subtlety and nuance. I hope you enjoy reading my pieces at length, but in case you are looking for a quick and clear doorway 'In' to what each article is 'about', this portfolio of posts gives you a clear indication of what I hope you will find the 'main point' to be. These are very much 'spoilers' for some of the stories- so now you know!
In each new day of Creation, God sometimes starts from scratch, ex nihilo, or from what was there already, ex vetere, and in both cases, in God's order, God continues with integrity and trustworthiness from where things were before, according to the pattern determined in the beginning. Creation in continua. So it can be in partnership with us, God's co-creating people. Each new day is a blank slate, yet a frame offering certain potentials from all the yesterdays.
In the context of global COVID lockdowns, I explore the possibility that confinement can prepare us for creativity if we avoid the easy options for despair and defeatism. Adam rebelled against God's constraints in Genesis; Joseph seems to have revelled in them, becoming a man of proven and profound potential that God could then truly use as a transforming influencer. Terry Waite offers us internal psychological lessons on thriving in confinement, while a French engineer shows us how the clever constraint of steam power could even be harnessed to power heavier-than-air flight.
In 1 Kings 18 we meet one of God's less visible business men, one of the many Obadiahs of the Old Testament. I've written a story to unpack the lessons we might learn from him, on how to be a co-creator of God's liberating future, not only in 'lockdown' but also under oppressive idolatry and godless oppression. Its a short step from Ahab's court to the challenges that faced Bonhoeffer in Nazi Germany.
I am doing my theology with you in various forms- story, article, teaching, sermon, and so on. In this reflection on our small group gathering at a friend's house, I give another view of how God creates today in connection with what God made yesterday (post 1). The concept of co-creation can be seen in the relationships between wine and wineskin. The skin is not an inert container- rather, it is affected by the contents, and in turn exerts its maturing effects on the contents. Both wine and skins are agents in the developmental process; we are creatures under God's sovereign rule, and yet given co-creative agency. This relationship is both full of enriching potential and vulnerable to dangers that must be carefully and responsibly managed.
James 5 commends the example of Elijah to us as we pray the future into being according to God's will. What details emerge from a study of 1 Kings 17 about how the Word of Life bears fruit in our communities as we seek destiny, family life and a healthy future for all?
Is the vision of the world's creation in Gen 1-2 compatible or incompatible with the understanding I have as a scientist of the nature of the world and its formation? Neither of the above! In dialogue with features of current space programmes I discuss the ways in which the Genesis account gives its own theological perspectives on the timeless questions about 'where we came from' to teach theological lessons that are not predicated on science or undermined by speaking in different terms to those of science.
It might be thought that my vision for God's people to be co-creators of the future in partnership with the Spirit of God can only come about when problems are past; the pandemic is over and there are no other significant obstacles to the peaceful pursuit of spiritual prosperity. We might fall into such an error, and if we do, God's dealings with Ezekiel will serve us a sharp lesson in our foolishness and bad faith. God made living things from lifeless dirt. If we are surrounded by dead and dry bones, what does God require of us now?
The internet is full of advice on how to start your day in a more effective manner. Do these tips pass biblical scrutiny? If you're not sure, here's a bunch that do! Practical steps for preparing ourselves to co-create the future with God day by day.
There is no 'Creation' celebration in the Church calendar. Is that because, for Jews, the 'creation' of the people and nation is at the Passover deliverance from Egypt- is that the significant formative point? The early Christians seem to agree, for the Resurrection of the Passover Lamb that is Jesus is their cause to move the sabbath to Sunday. But have we yet paid enough attention to the meaning of New Creation? Catholics have a particular take on this question.
The first anniversary of George Floyd's passing was on Tuesday 25th May 2021. In this chapter length article, I reflect on the lessons we might draw from the Genesis account of Cain, Abel and Lamech with regards to the tragic events in Minneapolis a year before. The biblical account supplies some significant insights into the progress of civilisation and reflects on aspects of law and order in society, which I consider in regard to current developments in space exploration and the US Presidency. Creating the future must grapple with the realities of strife and destruction, in families and in society, as much as it considers visions of technological advancement.
A short response to Matt Jolley at LICC who asked, How might you advocate for 'the poor and powerless' on your frontlines this week?
With my friends at ClimateIntercessors.org I am thinking about how to pray specifically for COP26 in Glasgow. How do we lead as believers, and pray with watchfulness over the developing climate emergency?
How do we pray for justice for the poor at COP26, for the coastal nations and cities that are sinking below the rising waters? Our earth is like the persistent widow, groaning and longing for justice, against even us.
At the confrontation over worship to Nebuchadnezzar's Golden Statue, the nature of the economy of the empire is exposed and challenged. Praying 'Thy Kingdom Come!' over the world of finance is a key means of co-creating God's better future.
My analysis and commentary on Pope Francis' official statement released before COP26, I engage with his ideas in my terms of co-creating the future with God..
Throughout this blog I make reference to what I call my 'tripartite biblical worldview' but without much explanation. Here I publish two versions of my 'Tripartite Biblical Worldview' diagram while addressing preparative questions for this theological course led by Crispin Fletcher-Louis.
Much of this blog considers aspects of the question, 'What is the worldview of Genesis?' I ask the same sorts of questions in this analysis of Ps 113, under the heading of THE question, 'Who is like the Lord our God?' [which is perhaps as close as the Bible gets to asking the Enlightenment questions, What and Who is God?] What is God doing in God's cosmos, and what does it mean for us to be God's human creatures made in God's own image and likeness? Are we helped in our question, 'How do I co-create the future with God?'
I discover how Ps 144 is not interrupted by David pausing to ask, 'What is man that you regard him..?' but, rather, that the whole psalm can integrate around this 'Big Question', especially in my account of the tripartite biblical worldview: God seen as sovereign subduer of God's creation; God as co-subduer of God's people with David; David's vision for co-equal gendered community through the generations, as subduers of the world. In my discussion it becomes more obvious that the Genesis 1 language of subduing must become more considerate of human values and sustainability, as we learn to co-create a New Economy in God's world that is respectful and empowering of men and women as the people of God in progressing renewed creation. Co-creation means partnering with our strong God as fragile people on a fragile planet.
What 'understanding of the times' do we need as we pray for our world and for the Russian-caused crisis in Ukraine? How might Joseph, Nehemiah and Daniel all help us understand what the Church can do, how we can pray, and what co-creating the future might look like right now? How key is seeking prophetic gifts in this season? God originally spoke light into reality- now He calls us to be the Light of the World in transformative unity.
The Apocalypse comes to Ukraine- scaling up faith in the worldview of Daniel 7.
What lessons can we learn and what encouragements might we glean from Daniel 7; the Four beasts and the Heavenly Court. What is the worldview of Daniel and what aid might this give in praying for Ukraine and the wider implications of Putin's war?
One of the key claims of Genesis is that God is really interested in all of us, equally and equally specially. We are all given an active and trusted role as the King's Gardeners in God's World. God's vision for humanity as trusted gardeners of Eden then continues into God's call to us to tend and keep His Church, as seen in Acts in Jerusalem, where we see that service includes being actively and deliberately theological. We find we are both plants in God's garden as well as Gardeners in it.
Continuing to apply my thesis that what God intended to accomplish in co-creation with Adam and Eve in Genesis 2 is actually brought to fruition in the Joseph cycle of Genesis 37-50, I draw parallels between Joseph's revelatory direction to Pharaoh's court and our current COVID circumstances, which demand that the truly prophetic voice of the Church models a worldview that coherently combines an accurate reading of the human condition at the social level with scientific and medical realities. Having been subjected to repeated unjust character tests, and finally brought to the point of liberty, Joseph passes the final test of offering wisdom from God to both the needs of society and also the practical organisational challenges of long term sustainability. This is the prime case study in a biblical worldview at work in God's world, as God's people learn to partner with Him as cocreators of the future.
I was welcomed into the Christian community in the north east of Kisumu as they began to consider an ambitious new building project. How did we learn together what 'co-creating with God' might look like in the circumstances of rural poverty in present day Kenya? My theological work and training was mostly done through sermons to the Christian community: here is what I wrote for the dedication of their almost complete building in 2019. I suggest a critical reading of the dedication of Solomon's Temple, where the human priests are driven out by the glorious smoke of God. It is vital that the villagers develop smoke control technologies to avoid adding further respiratory stresses to the ailments they already suffer, not least malaria.
I suggest that Joseph is the stand out example of cocreation with God in the book of Genesis, but the theme is powerfully demonstrated in God's developing relationship with Abraham and Sarah in Genesis 18. Such must be expected for the 'Father and Mother' of Faith! In story form I explore several aspects of the gradual fruitfulness of their relationships- between husband and wife and God, YHWH. Those familiar with the Abraham accounts might see repeated human failure and the need for God to intervene in ways which minimise co-working in favour of His sovereign overruling. But might we be missing something? What lessons are there for us as intercessor-creators of God's future?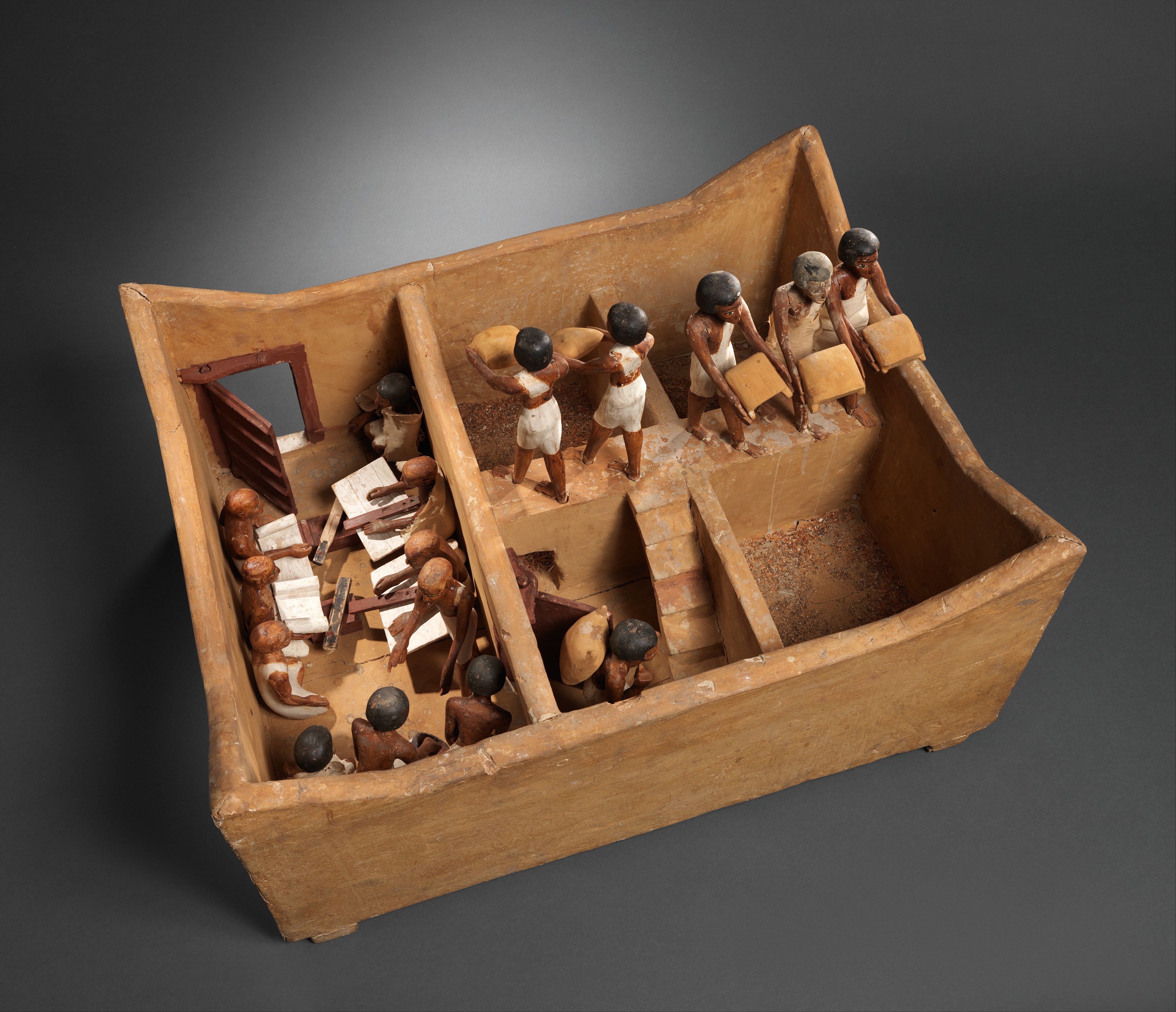 Continuing the series investigating the way in which the Joseph account offers a model of God's co-creators working with creaturely obedience and creativity with the Holy Spirit, I suggest that we extrapolate the Genesis account to our modern day circumstances in various ways. In this exercise in application (not hermeneutics!) I suggest that the conclusion of the account of Joseph's management of the famine shows that while the initial vision was sound, complexity and human mess are inevitable, and it is the rigorous biblical worldview that sustains Joseph's strategy to its final successful conclusion.
Ruth chapter 1 is an account of women with agency seeking life and destiny in God's world, at the boundaries of the people of God. Can there be hope here if all the men are dead? Yes! This is also an opening statement in my refutation of the claim that the Bible is a set of stories revolving around men whose God is antipathetic to women.
We did a study of Genesis in our church and I was asked whether the Garden of Eden still exists somewhere. So I wrote this theological reflection in answer. So often, the questions we put to Genesis are unhelpful- based as they are on assumptions about what Genesis wants to tell us that are false. I redirect the inquiry from one of distant history or ancient geography to one about relationships and our ongoing journey with God: an invitation to co-creation.
I promise science as well as theology in this blog, and if you are impatient for more science, here it is, and at the cosmic scale! But the Bible is NOT a textbook of science- that's a category error. So watch carefully as we travel with Elijah to meet God up close and personal, and consider the theological claim of scripture that God has made his cosmos for us, within God's eternal purposes.
No simple platitudes here. What do I think the contours of a biblical attitude to 'Creation' should include? Where are the hard problems? What ought not be controversial? Treating our planet as a 'neighbour' would be a good start- what else might constitute a 'Christian' response?
As my reading and studies in Genesis have proceeded, I have come to realise that this book is not at all the first font of feminist irritation it has been made out to be. I am coming to the view that Genesis is, rather, the ground of healing of gender relationships, though they have been- unquestionably- marred by human sinfulness. Evidence of that marring is plentiful in Genesis- but so are resources for healing!
I am praying with 'ClimateIntercessors.org' in advance of COP26. What might we co-create with God in prayer regarding the leaders of Australia, Brazil, Russia and China?
Matthew 23-25 is Jesus' discourse with his disciples about the End times. Do these parables and statements provide adequate guidance to the Church to create the future with God at a level beyond the simple neighbourliness of clothing the naked and feeding the hungry- even up to the planetary scale? I think so.
I speak piously of co-creating the future with God over the biodiversity crisis and climate emergency. Time is very short, so does that mean we just pray for God be merciful to bad leaders, or do we ask Him to take them out? Here's what I decided on.
Twelve days of invitation to the Spirit of God to attend all leaders over and beyond COP26, whether present in Glasgow or not.
God wants us to persevere with Hannah, who continued in prayer for God's New Birth plan despite the sick state of the nation, or even the (absent) sympathies of so many spiritual leaders who should be supporting this vision.
It's all very well to say that God has free will do do as God pleases in God's cosmos- but what does that mean- what does it actually look like? Then again, if we say we believe that God made humans with free will and agency- what does that look like? What happens when human agency clashes with God's will? Are there any other agents whose actions must be considered? This is a more theoretical and academic paper, as befits the subject matter. Being a co-creator doesn't mean we can do what we like; yet it might mean we could do much more than we imagined.
In the worldview of Genesis, what is life, and in particular, what is death? I take a journey south from Israel to the ancient first century civilisation of the Nabateans, stopping off briefly at Petra, their capital city, before arriving for an extended meditation in the southern city of Hegra, in modern Saudi Arabia, to investigate these existential questions from the perspective of Genesis, and how that sets up our approach to understand our place in God's cosmos through the rest of scripture.
In praying for Ukraine and Russia we can draw lessons from Ecclesiastes 3 and John 18. Wars are one of the more obvious vagaries of life in this realm, but the Spirit of God would blow, unseen, through the life of God's people. Some think they see angels or other spiritual forces, especially when the circumstances are desperate. Jesus' example in Gethsemane is particularly instructive. Strategic intercession can vitally support a just war, just as the physically committed prayer of Moses supported the army struggling below in the valley (Ex 17).
Urgency with God: struggling in our faith to co-create with God through Vision and Word.
King Jehoram's despairing captain challenges Elisha, the prophet of God: Can God make windows in heaven, and in any case, will His tangible answer come in good time? Elisha shows us that the answer can be 'Yes', though this way is a great test of our faith and discipleship as co-creators of the future with God, in and beyond Ukraine and Russia. Even the most spectacular episodes in Elisha's ministry are to do with the apparently intangible matters of belief, vision, worldview and faith in our Creator-Creating God. The actions of others, and their ethical and moral quality, can be profoundly inspired from such a prophetic basis.
A theological poem for Easter on the theme of this blog: God would use us to co-create the good future, one New Creation day at a time.